Are you experiencing electrical issues in your home or business? Don't risk your safety – contact our team of expert handymen for reliable electrical help in San Diego. We specialize in various local electrical repairs, including light switch and receptacle replacement, GFCI outlet replacement, 240V outlet installation, and more. You don't have to pay expensive electrician contractor in San Diego to get small electrical jobs done.
Light Switch Replacement in San Diego
Don't let a malfunctioning light switch leave you in the dark. Trust our team of experts to replace your faulty light switch with precision and efficiency. We are equipped to handle any type of light switch replacement, from traditional switches to modern dimmer switches. Our professional handymen are trained to identify and resolve any underlying issues that may be causing the problem, ensuring that your new switch functions flawlessly for years in San Diego.
Professional Electrical Receptacle Replacement
A broken or outdated receptacle can be a significant inconvenience, but our team of professionals is here to help. We offer reliable and efficient receptacle replacement services to ensure your electrical system is at its best. A local San Diego handyman services are equipped with the latest tools and techniques to replace any type of receptacle, from standard outlets to USB ports. Let us help you get the most out of your electrical system with our professional receptacle replacement services in your local area.
Your Local Holiday and Christmas Light Installation Service
Our stunning holiday and Christmas light installation services make your holiday season unforgettable. Our team of experts can help you create a dazzling display of lights and decorations that will bring joy to your family and neighbors. From traditional string lights to modern LED displays, we can help you design and install the perfect holiday lighting for your home.
Smoke Detector Repair & Replacement near me
Don't let a malfunctioning smoke detector put your family at risk. Handy Ivan handyman services in San Diego can provide timely smoke detector repair services to ensure your home's smoke detectors work correctly. We can identify and resolve any underlying issues that may be causing the problem, ensuring that your smoke detectors work as they should. Trust us to provide fast and reliable smoke detector repair services in San Diego to keep your home safe.
Your Ring Doorbell Installation and Camera Installation
Protect your home and loved ones with our superior Ring doorbell installation and camera installation services. Our handyman experts can help you install Ring doorbells and cameras to provide a comprehensive security system for your home. We can help you choose the right system for your needs and ensure it is installed safely and adequately in San Diego.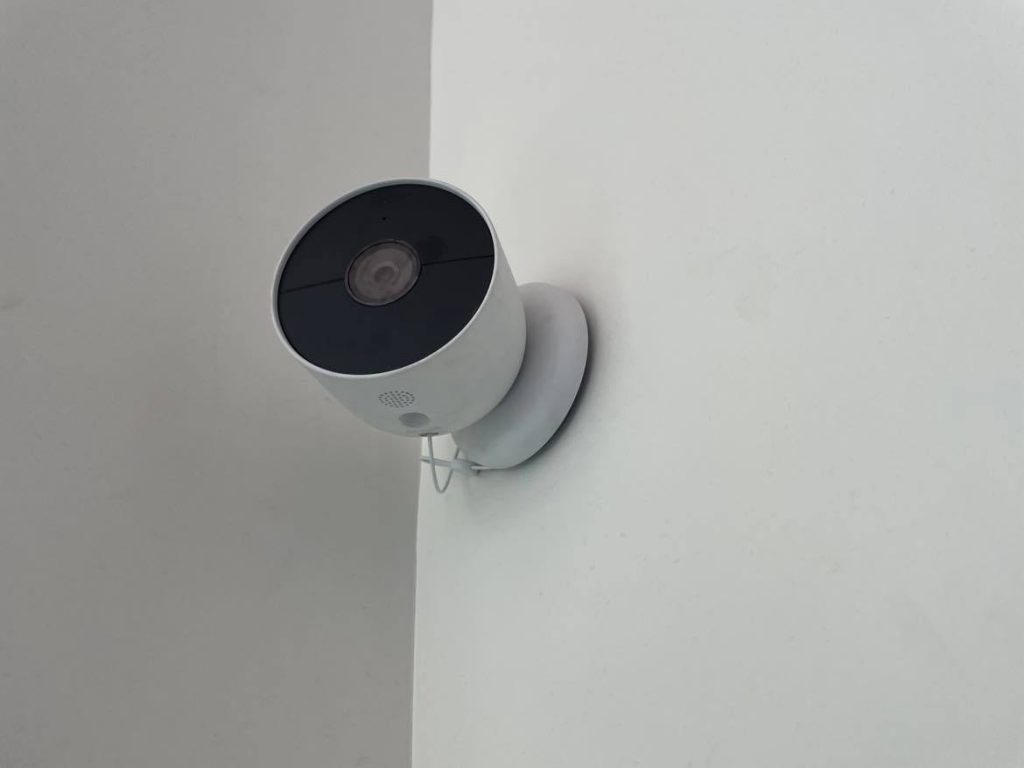 Safe 240V Outlet Installation for EV Charger
When it comes to high-voltage appliances, safety is critical. Our team of experts is trained to provide safe and efficient 240V outlet installation services. We can help you install outlets for appliances such as electric stoves, dryers, and air conditioners. Our skilled handymen will ensure your new outlet is installed to code and function safely and efficiently in San Diego.
Reliable GFCI Outlet Replacement
Protect your home and family from electrical hazards with a reliable GFCI outlet replacement. Our team of experts can install GFCI outlets in areas of your home where moisture is present, such as bathrooms, kitchens, and outdoor spaces. GFCI outlets are designed to trip and cut off power during an electrical surge, protecting you from electrical shock. Trust us to provide safe and reliable GFCI outlet replacement services to keep you and your loved ones safe.
Your Google Thermostat Replacement
Improve your home's energy efficiency with a Google thermostat replacement. Handy Ivan can help you choose and install the right thermostat for your needs, whether it's a programmable, smart, or Wi-Fi thermostat installation. Our handyman will ensure your new thermostat is installed safely and functioning like its was installed by best handyman in San Diego area.